The veil of silence can be lifted…
there is life after abuse.
We Are Here to Offer HOPE
The Weitzman Center is an online gathering place for women who are enduring or have survived upscale domestic abuse, concerned friends, family members, and compassionate professionals. Use this site to learn more about this hidden problem; as a guide to helpful resources, referrals and related sites; and, most importantly, as a safe place from which to seek help and make contact, if necessary.
Watch for Webinars coming in Fall 2017!
---
A psychotherapist, litigation consultant, professional consultant and trainer, and national lecturer with over twenty years of clinical experience
Dr. Weitzman is recognized internationally as an expert witness on upscale domestic violence and its impact. Known for her warmth, humor, and insightful approach to difficult cases, Dr. Weitzman brings new hope and possibility to those wanting support and guidance. She combines an impeccable skill set with listening that makes a difference.
The author of the groundbreaking book "Not To People like Us: Hidden Abuse in Upscale Marriages," Dr.Weitzman has been the recipient of numerous awards including NASW's Illinois Social Worker of the Year. She is Co-Founder/President of The Weitzman Center, dedicated to educating the public and professionals about "upscale abuse."
How Dr. Weitzman Can Help
She is available for individual, marital, family and group psychotherapy, in person or by phone, and she runs support groups.  She is experienced and effective in dealing with upscale domestic abuse, depression, anxiety, marital issues, family dysfunction, divorce, and bereavement. Dr. Weitzman has served and is available for expert witness work and litigation consultation, nationally and internationally.
Qualifications
A psychotherapist with over 20 years of experience working with adults, couples, and families. Dr.Weitzman is proud to have one of the longest running Women's Groups in Chicago. She believes that developing rapport and trust is essential in therapy. To this end, she provides a safe and respectful environment so that clients can feel comfortable sharing their concerns, fears, and hopes for their future.
► NASW's Illinois Social Worker of the Year (2002)
► Critically acclaimed by Publisher's Weekly
► 2000 "Top 100 Women in Chicago Making a Difference," Today's Chicago Woman magazine
► 2001 Awardee for "Distinguished Work in the Area of Domestic Violence—Community Awareness." National award from Kraft Foods and Rainbow House.
► Lecturer, The University Chicago School of Social Service Admininstration and School of Continuing Education
► 12 years Staff Clinician, University of Chicago Department of Psychiatry
► Featured on Oprah, 20/20, WABC, NPR,  and in People Magazine, Self Magazine, The Chicago Tribune, The Wall Street Journal, Huffington Post and The Daily Beast
► Keynote speaker at The World Bank, Attorney General's Office of Oklahoma, Chicago Bar Association, and Domestic Violence Organizations around the US
► Founder and President, The Weitzman Center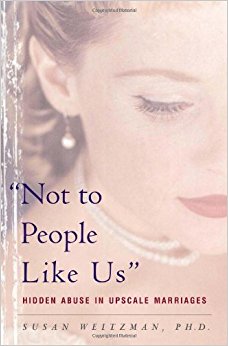 Not to People like Us: Hidden Abuse In Upscale Marriages
The groundbreaking book by Dr. Susan Weitzman after many years of research on upscale violence. The first book of its kind to lift the veil of silence on abuse in upper educated and upper-income families.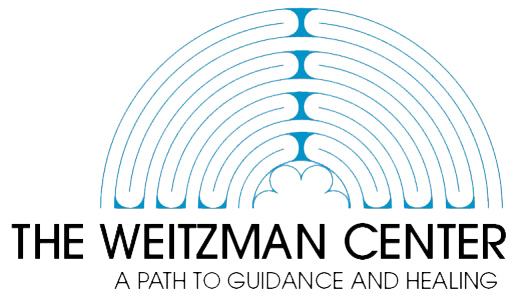 The Weitzman Center
Before The Weitzman Center existed, no other organization was working solely to raise awareness about upscale violence. We are here to offer hope and assistance and change the definition of as domestic abuse. It is not limited to economic, educational or age boundaries.